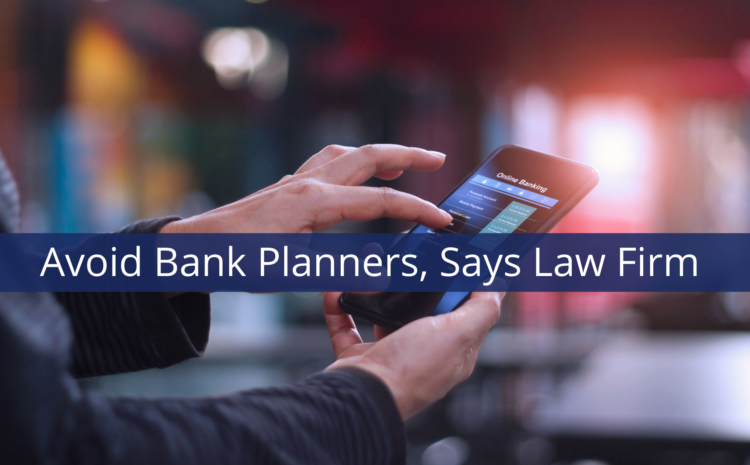 Avoid Bank Planners, Says Law Firm | Finogent Advisory
Indian investor has been at the receiving end, when it comes to their wealth being managed by banks. SEBI accepted that there have been a rampant mis-selling of financial products at banks, and the same was mentioned by SEBI in their Wealth Management Guidelines dated 28th June 2013.
Based on their observation SEBI came up be the Wealth Management Guidelines for banks and Investment Advisor Guidelines for Independent Financial Advisers. But there is a long way to go as far as Indian Investment Management industry is concerned.
Australia, which is one of the mature financial & wealth management market, with a well defined wealth management process being followed and adequate consumer protection mechanisms in place; has come across a couple of cases of Investor grievances. This has again brought into limelight the fundamental factor that mars the wealth management, when practised by the bankers.
Maurice Blackburn, a law firm, has urged consumers to avoid taking advices from the financial planners employed by the banks. To this, the Principal John Berrill added that major banking institutions wanted to keep their money in-house.
You, an investor and a saver, can very well identify with this logic clearly due to the fact everytime your banker visits you, he speaks about the Insurance based investment. This results into clients' money being rotated within the sister concerns of these financial institutions and banks, apart from the hefty commissions that banks make on the sale of insurance products (say ULIPS).
What an investor needs is a financial adviser and not bank relationship manager. The reason is quite simple; as the role of financial adviser is to provide the best possible investment alternatives available in the market to the client, alongside the ease to transact and management of the portfolio. Since, a financial advisory & wealth management firm is not a part of any banking group, so it is not limited in the types of product lines available or the platform. On the other hand, it has been observed that the bank has a very limited investment options to address the wide range of  financial requirements of its clients.
The current wealth management set up at banks in India, is marred by conflict of interest; where by bank makes earning everytime the client's portfolio is churned. The portfolio is to be managed as the goal based portfolio and not transaction portfolio.
What is the way out for the clients…?
Simple, go and find a good financial adviser for you & your family; so like you are working to build the corporation you are employed at, so will your adviser build & manage a robust financial portfolio for you and your family.